LAST
NEWS
growing a smarter, more sustainable Europe
GrowSmarter aims to stimulate city uptake of 'smart solutions' by using the three Lighthouse cities (Stockholm, Cologne and Barcelona) as a way to showcase 12 Smart City solutions: from advanced information and communication technology and better connected urban mobility, to incorporating renewable energy sources directly into the city's supply network.
The 12 Smart City solutions are split into three categories:
Low energy districts
Smart lighting, lampposts as hubs for communication

fficient and smart climate shell refurbishment

Smart building logistics and alternative fuelled vehicles

Smart energy tenants though information

S

mart local production of electricity and integration with buildings and grid

Integrated infrastructures



Smart lighting, lampposts as hubs for communication

Waste heat integration by new business models

Smart waste collecting, turning waste to electricity, heat and biogas for vehicles

Big data protocol for saving energy and improving the quality of life



Sustainable urban mobility


Sustainable delivery

Smart traffic management

Alternative fuel driven vehicles for decarbonising and better air quality

Smart mobility solutions
The project enables public bodies to work in partnership with private organisations to facilitate market growth at a local level, reduce the environmental impact and improve quality of life for European citizens.
The combination of Smart Solutions, to be rolled out in this urban context, is intended to meet the needs of three pillars of sustainability: social, environmental and economic. The project has the potential to create the equivalent of 1,500 jobs across Europe, and aims to reduce energy usage by 60 percent, and cut EU transport emissions at project level by 60 percent.
GrowSmarter is funded by the European Commission under the Horizon 2020 programme and will run for five years.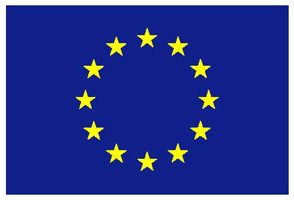 Contact us
For more information about the Clines project, please contact the Technical Coordinator:
Arne Skou
Vice-Director, CISS
(+45) 9940 8851
ask@cs.aau.dk
www.ciss.aau.dk/en
You can also contact:
Charlotte Fonseca Holmene
Administrative project manager
(+45) 9940 7345
cfh@adm.aau.dk