LAST
NEWS
Kick Off Meeting of the Project
The city of Aalborg, in Denmark, hosted the first workshop of CLINES (Cluster-based innovation through embedded systems technology), a European project that gathers a number of European technology organisations aimed at boosting innovation and global competitiveness of European businesses in the promising domain of smart cities. CLINES will explore how embedded technologies can make cities smarter, with a focus on increased energy-efficiency.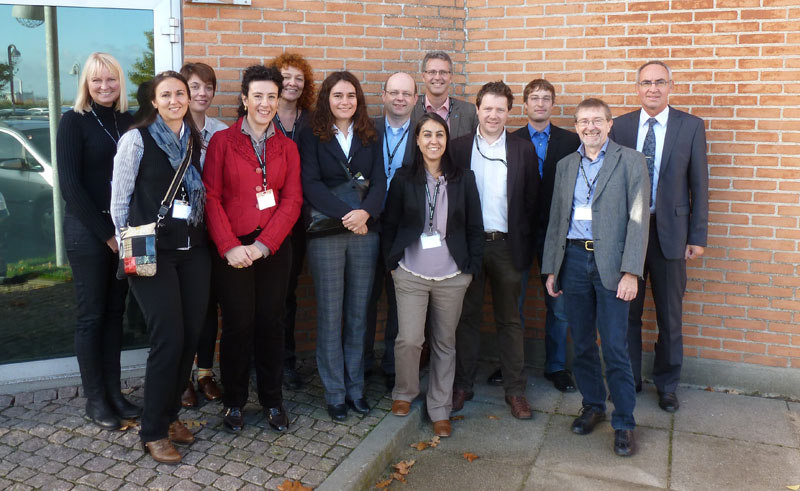 The 36-month project is funded by the European Commission through the 7th Framework Programme. Participating clusters include Brains Business (Denmark), BICC NET (Germany), GAIA-Cluster TEIC (Basque Country) and DSP Valley (Belgium). Among its partners are technology centres, universities and national agencies, such as Aalborg Universitet, Fundación Tecnalia and IWT (Flemish Agency of Innovation, Science and Technology).
Through strategic cooperation, a common agenda will be established to:
Help small businesses in their regions with investments in innovation to improve global competitiveness
Establish new joint funding sources based on good practices in all regions
Help develop smart specialisation strategies in all regions, building on specific individual knowledge and following common cross-border action plans.
In the first stage of the project, a knowledge map will be drawn of the regions involved indicating what they are focusing on in the domain of smart energy-efficient cities powered by embedded technologies.
'Using the information on the map, we will prepare a working agenda that will help us go further to encourage business innovation and competitiveness at the global level in fields of high strategic interest,' a member of the consortium said.
The CLINES partners stressed that the next stages of the project will be essential 'to boost economic growth by creating an innovation environment encouraging R&D into new technologies and products.
Contact us
For more information about the Clines project, please contact the Technical Coordinator:
Arne Skou
Vice-Director, CISS
(+45) 9940 8851
ask@cs.aau.dk
www.ciss.aau.dk/en
You can also contact:
Charlotte Fonseca Holmene
Administrative project manager
(+45) 9940 7345
cfh@adm.aau.dk